header via FreeImages.com
This is a prelude for my soon-to-come Let's Talk About Dracula series (those who know me knew this had to be coming soon. I'm kind of obsessed with vampires). Until then, and to get us all in the appropriate frame of mind, I wanted to share some of my favorite memes/gifs/puns having to do with the infamous Vlad the Impaler. I hope these haven't been circulated too well on the world wide web because they're really best enjoyed the first time around.
Please let me introduce you to Vlad Drăculea, Prinţ de Wallachia, Casa lui Drăculești, etcetera, etcetera.
(Thank goodness we aren't named like this anymore!)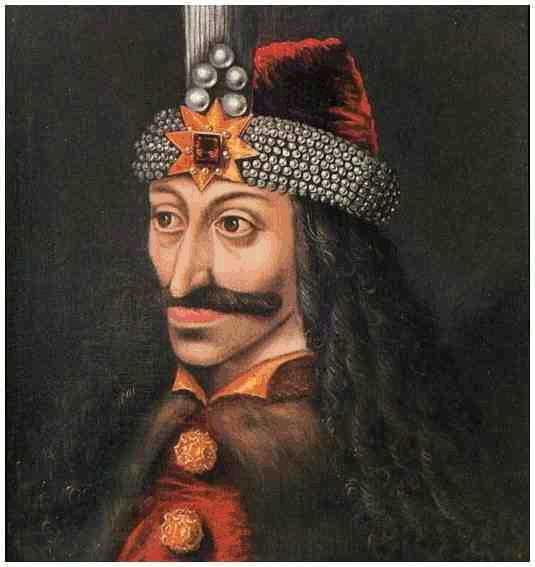 That's Vlad. Good ol' Vlad. And this is his most iconic and recognizable portrait. Look again, and you'll see a different Vlad. Did you see it? If not, give it a few seconds . . . and don't blink.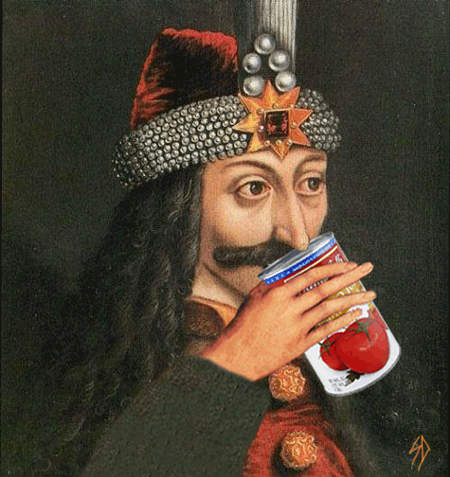 But there's another side of good ol' Vlad you might not know. Take his love for tomato juice, for instance.
Seems an odd thing for that peasant woman to get so worked up over . . .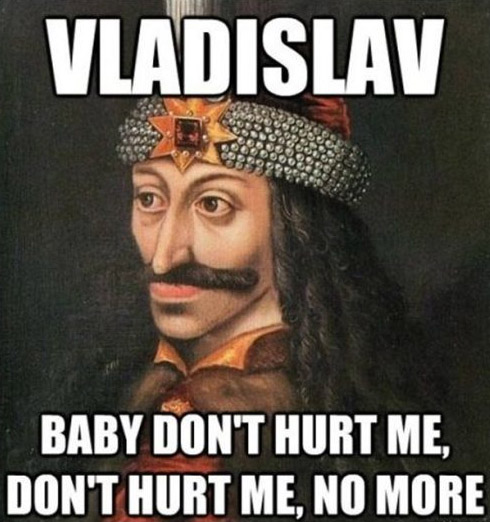 Fun teaser fact: Vlad was married twice (he knew how to spread the love), and had three children.
Yes, that means I'm still holding out for the possibility that I'm a descendant of Dracula.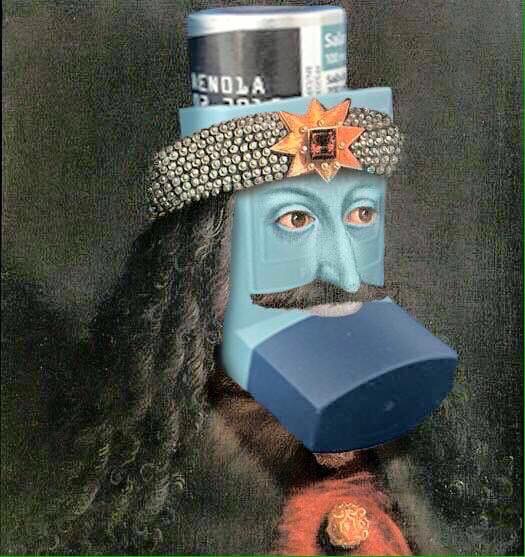 This one has to be my favorite, simply because I'm the Queen of PunsTM.
Vlad the Inhaler.
Enough said.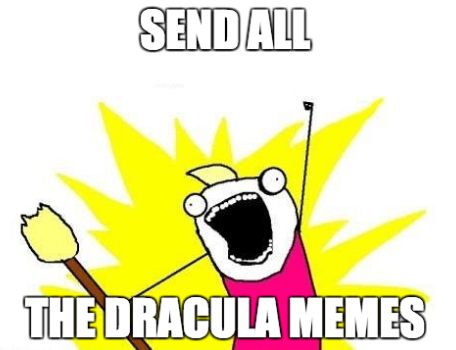 Am I missing an awesome Dracula meme?
Please, please, please share it with me in the comments!
↓↓