I know what you're thinking; chocolate salami?!? Ashley, there are some sweet and savory things that just aren't meant to be mixed!
Yes and yes. You read that right: this is a chocolate salami dessert, formally called Salam de Biscuiti (and pronounced sah-lah-mm day bis-coo-eat-ee). And, you're right that chocolate and cured meats stuffed into intestine casing shouldn't be mixed. But that's not what this is.
My favorite dessert growing up, only made for special occasions, since it isn't the healthiest of Romanian recipes in my repertoire. I hope it becomes your favorite, too. I mean, how can it not? Butter, chocolate, rum. Captain Jack Sparrow would be proud, I can assure you. Bonus: it's a no-bake recipe! Quick and easy to make, then try to forget about it while it's in the refrigerator!
Yes please. Let's do this.
↓ Recipe below ↓
—But first, some pretty pictures—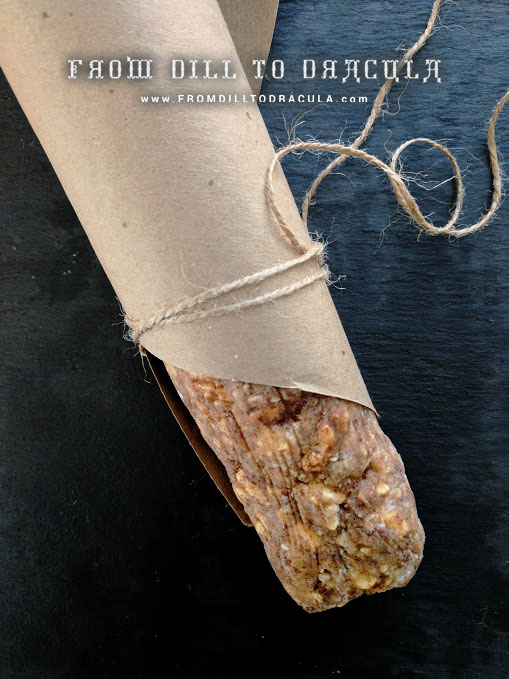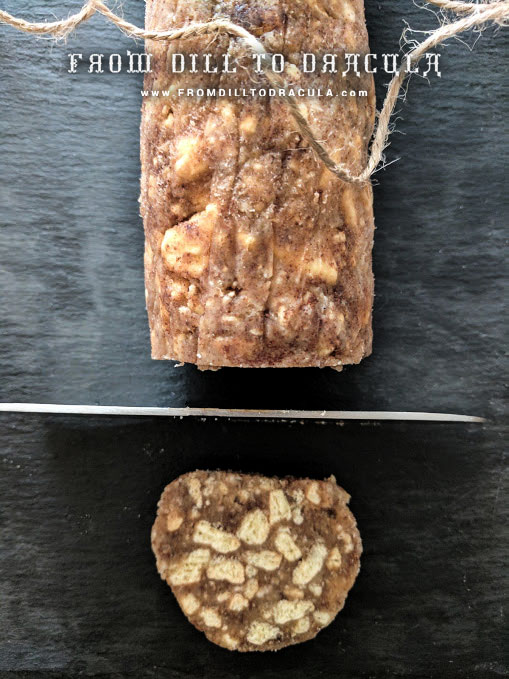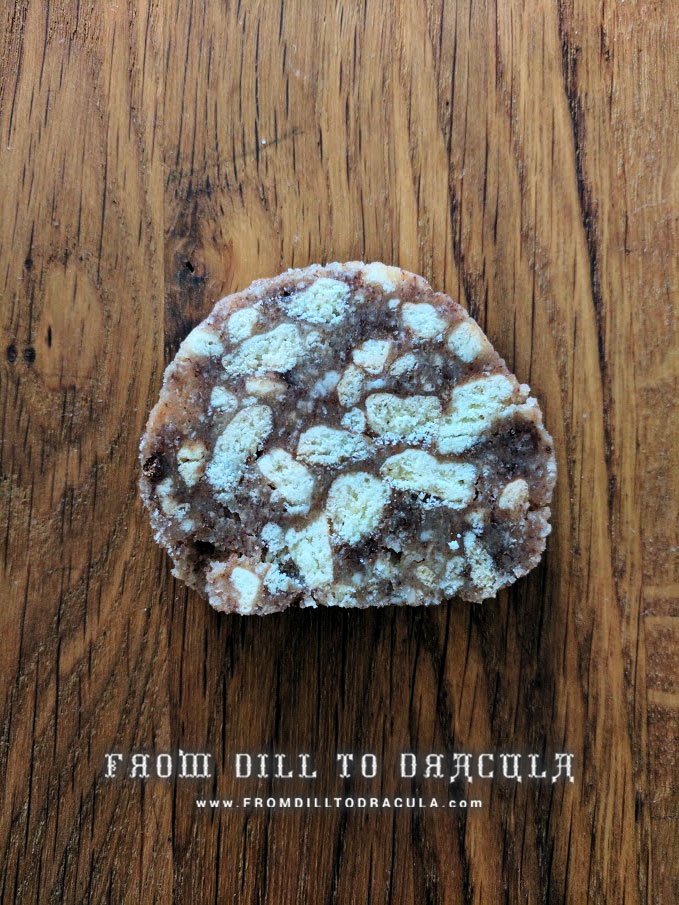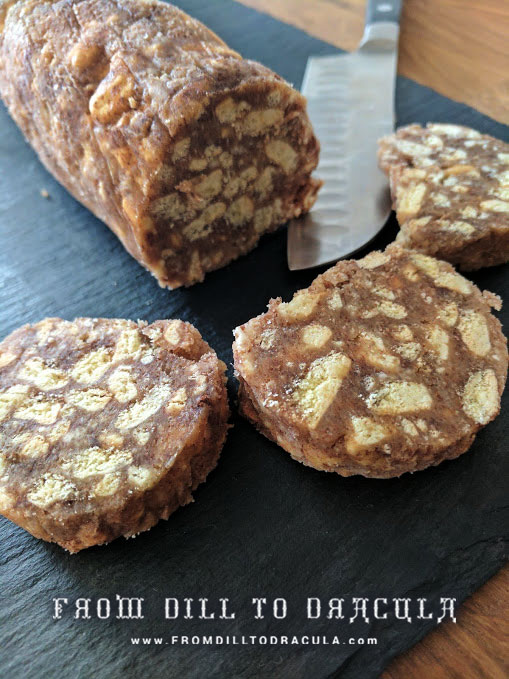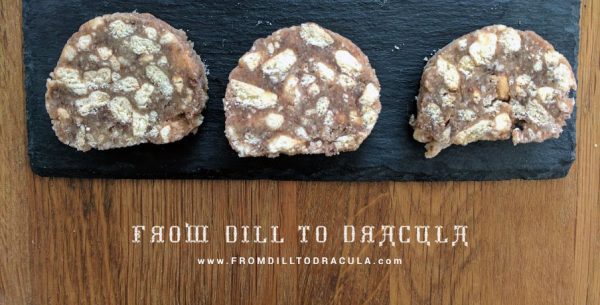 | | |
| --- | --- |
| | |
Before beginning the recipe: leave the butter out until it softens, approx an hour.

In a plastic bag (or the bag the crackers come in) crush the crackers. They don't need to be as fine as a powder—there should be some larger chunks—so go to town until you're happy with the consistency.

In a large bowl, mix all ingredients together.

Note: I like to use my hands for this part, just to make sure everything is even and coated. It also helps with the next step...

Shape into a log and roll tightly in plastic wrap. Chill for at least 1 hour.

Store in the refrigerator, and cut into salami like slices when ready to eat! Since you can choose the desired thickness, the number of servings you'll get from one log will vary. Se bucura/enjoy!