About a week ago I teased on Twitter that I had purchased the biggest eggplant I've ever seen, specifically for this recipe:

I'll let you be the judge of its size based on the pictures below, but seriously, it's one massive eggplant. And it only cost me a dollar. I love the farmer's market! This recipe took me a little longer than expected to cook up because of some unforeseen circumstances, but my eggplant survived the delay, and I'm so excited to share with you a delicious Romanian delicacy!
Growing up, eggplant was one of my favorite vegetables. It still is. That probably seems like an odd ingredient for a child to enjoy, but Salata de Vinete (pronounced sah-lah-tah de vin-eat) will change the minds of even the biggest eggplant hater's (you know who you are). If you need convincing, here are 27 Science-Backed Health Benefits of Eggplant.
This recipe similar to our Middle Eastern friend baba ganoush (another favorite of mine), but with a Romanian twist. This spread embodies all the smokey goodness of an eggplant that's been charred beyond recognition, and forget the spongy eggplant texture you might be familiar with, and say hello to a creamy dollop of heaven.
The only problem I ever had with this recipe as a kid was having to wait for it to chill in the refrigerator for an hour after my mother finished preparing it. Even with the summer coming to a close (say it ain't so!), there are still plenty of occasions to introduce this Romanian delicacy to your next cookout or party—serve it with crackers, pita, baguette or veggies! Yum!
↓ Recipe below ↓
—But first, some pretty pictures—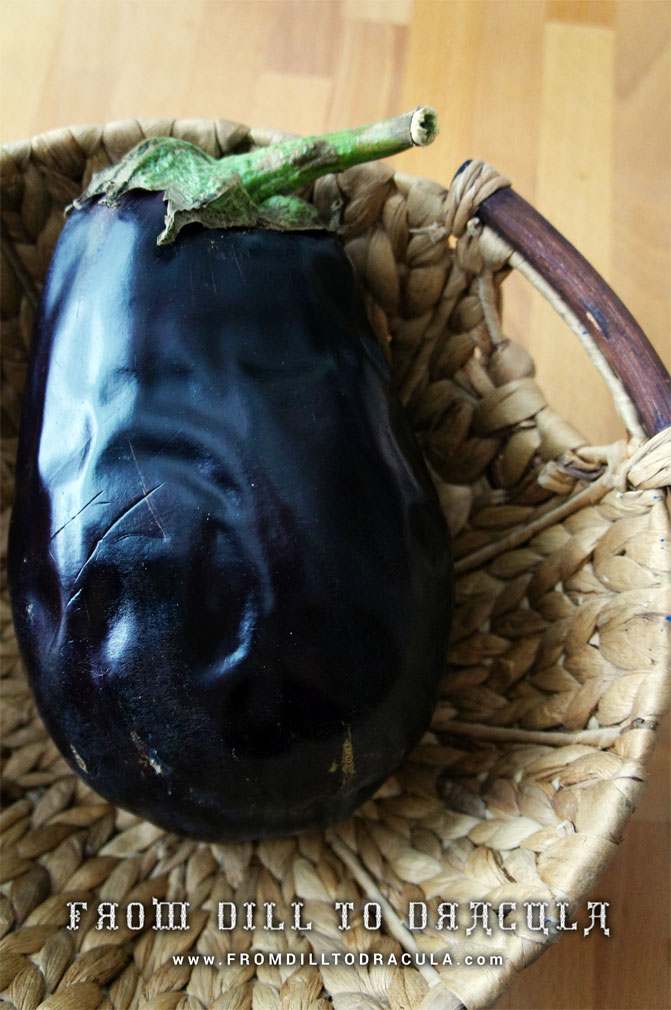 The before.
My. Massive. Eggplant.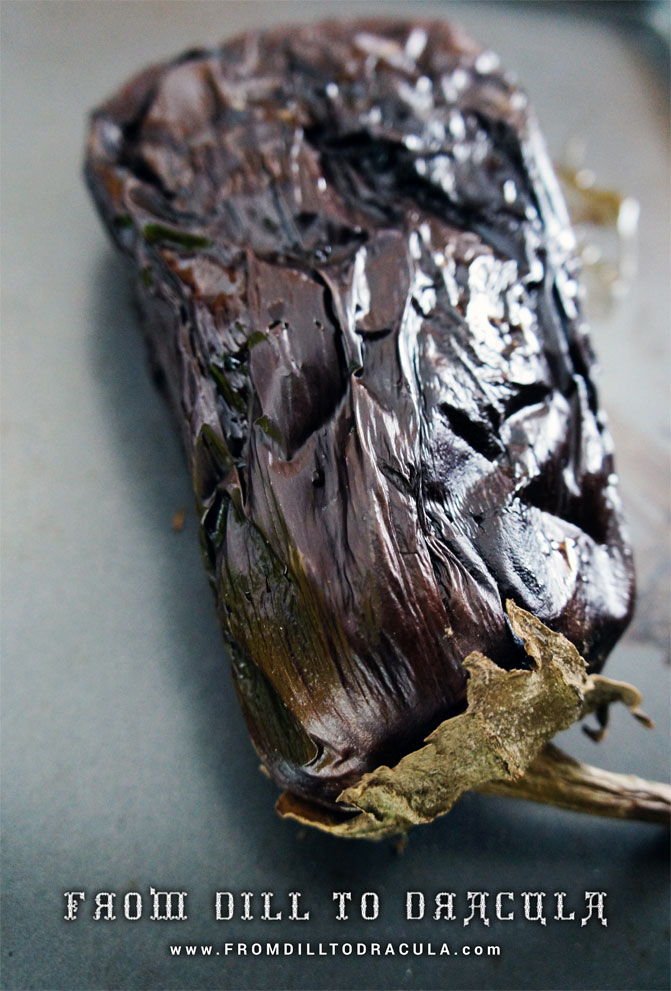 The after.
A destroyed eggplant is a happy eggplant. There really is no "over cooking" possible in this recipe!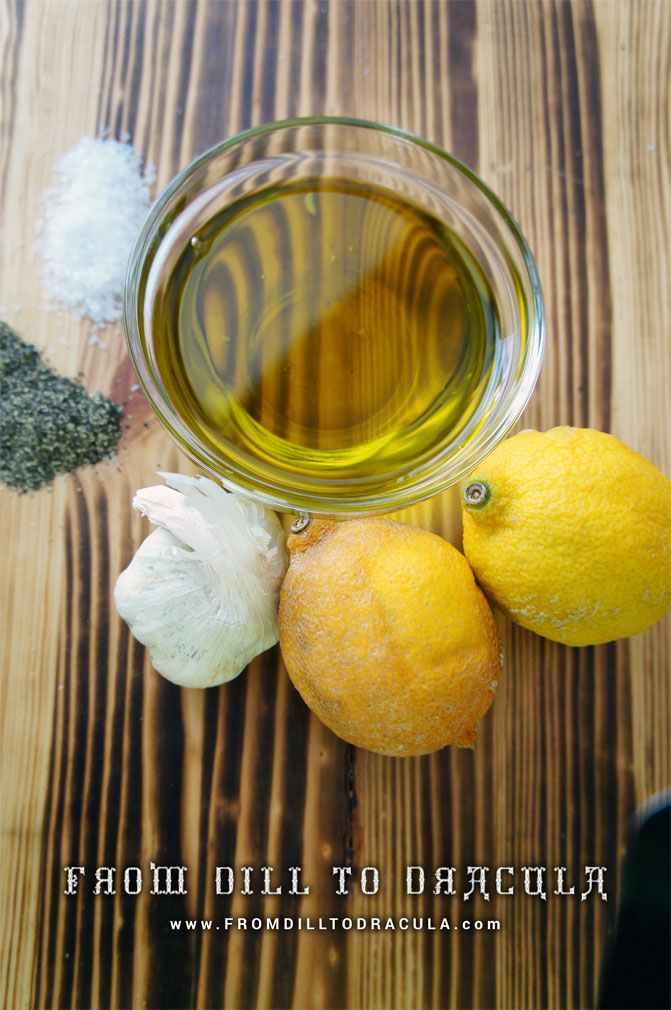 Yes, that's a whole head of garlic. Remember, it's a Romanian's only defense against a vampire, so…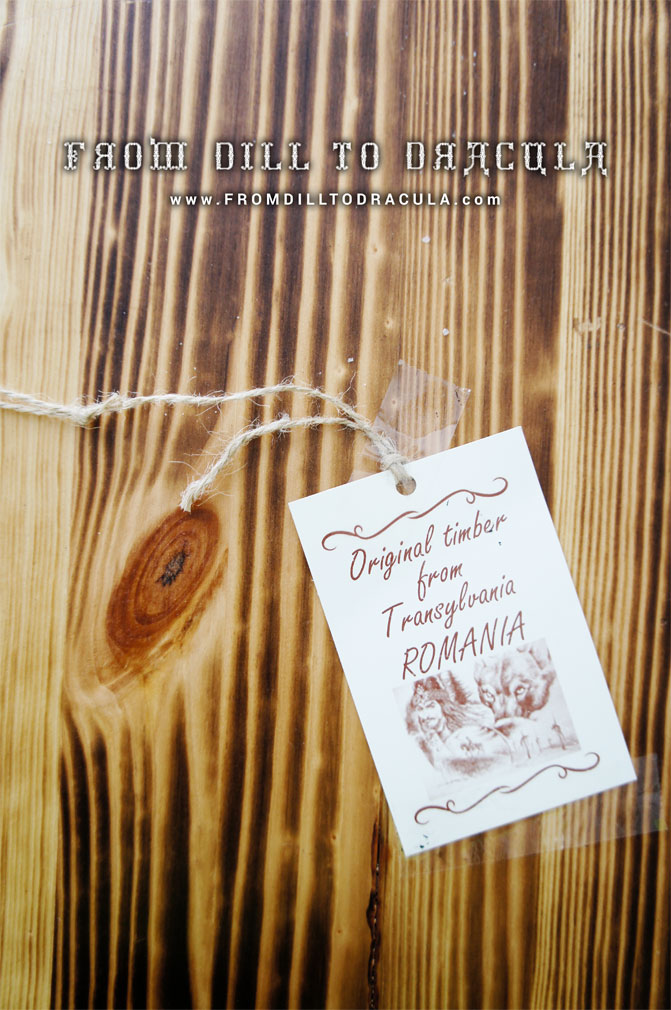 The cutting board you'll see in a lot of these pictures is actually from Romanian, made of Transylvanian wood. It's pretty much my kitchen pride and joy 😍
Minced and ready for mixing. The kitchen smells great right about now, in case you were wondering!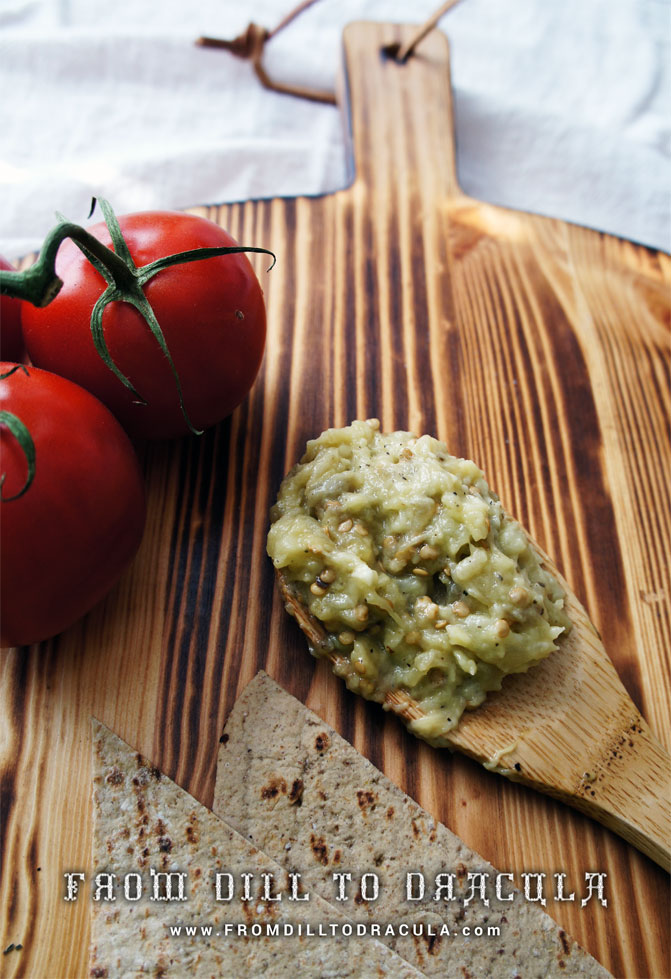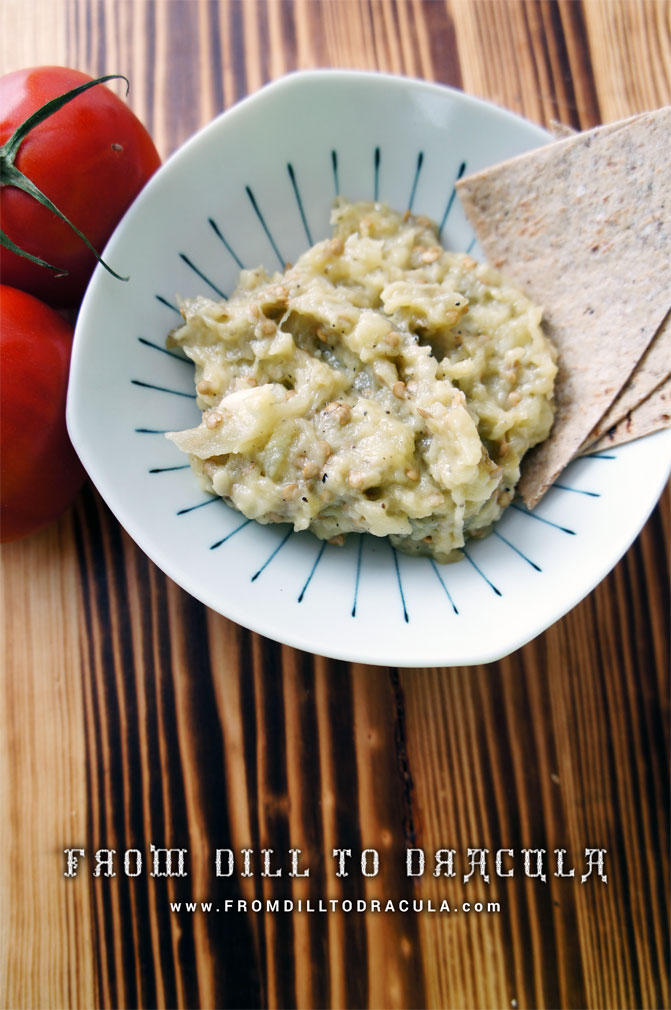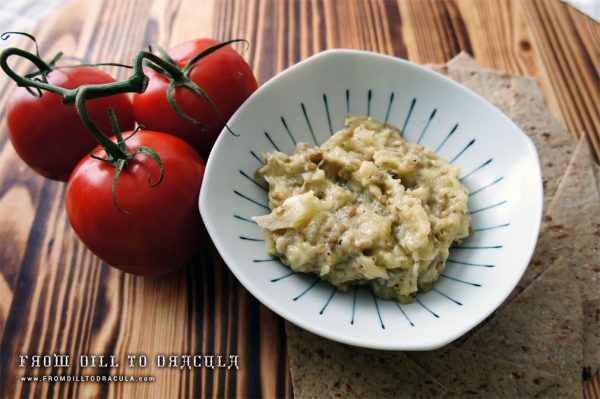 | | |
| --- | --- |
| | |
Using a fork, poke holes all around your eggplant. Get all your life frustrations out on this eggplant, seriously. Prick it all over.

Char the eggplant until it's black, bruised, and burned.

Your method is entirely up to you (smoker, oven, etc...) however I prefer to do it over a medium flame grill, to make sure it's infused with all that super smokey goodness. Don't worry about burning your eggplant; since the skin isn't used in this recipe, we want it black. The more burned, the smokier. Set a timer for 20 minutes so you can rotate it evenly, should take approximately an hour total.

Remove eggplant from your method of burning and allow to cool before moving onto the next step. You're welcome to attempt handling it when it's hot, but I'd recommend cooling since it's hard to manage otherwise. You don't want to burn your fingerprints off!

Once cooled, cut off the step, and then eggplant in half length-wise. Scoop the insides out the gooey into a plastic colander, and strain the juices out by placing a paper towel over the eggplant, and pressing another bowl into the colander. A few good presses should squeeze enough of the liquid out.

Note: Try to use plastic/wooden tools when at all possible. Metal causes the eggplant to oxidize, so you won't want it sitting in a metal colander, for instance. Using a metal knife and spoon to scoop it out quickly is one thing, but do any further mixing/storage with a wooden, plastic or glass tools.

Move the abused (we pricked it, burned it and scooped it, after all) eggplant to a cutting board and dice it until it's a further macerated consistency. When the texture is to your liking, return to a bowl and add in the olive oil, juice of half a lemon, and diced garlic (or onion, if you prefer) until well-combined.

This step can be done in a food processor, especially if you want a super smooth consistency. I don't mind more of a chunkiness since it gives the spread substance, but there's no harm in pulsing it a few times, too.

Add in salt and pepper to taste. Continue tasting and adjusting, the juice of the remaining half of lemon, if more citrus is needed, or if you prefer a creamier spread, mix in 1 to 2 tablespoons of mayo.

Refrigerate for about an hour, and serve chilled or room temperature, with a good crusty bread, pita , veggie sticks, or just spooning it into your mouth (as I tend to do)!

Se bucura/enjoy!