Placinta cu mere (pronounced plah-chin-tah coo m-air) translates to pie with apple, but this dessert falls more in the cake family than one would expect from a traditional pie. I figured for my first real post and first recipe, it made sense to feature the Romanian equivalent of a food that screams America. Let's face it, we love pie here in the good ol' US of A, but we're obviously not the only ones, and even though this is different, the Romanian's have perfected the ability to get those same bright and warm flavors packaged neatly in a three-layered cake—cake, then apple, and more cake.
Now, to be honest, I'm not a big traditional cake fan. Usually, the cake itself is meh and I could do without frosting. That's what makes this version of cake pie so appealing to me. It doesn't need frosting, the apple is sweet enough, though I suppose you could always improvise with a glaze. And because there is a layer of apple smooshed between two layers of cake, it keeps the cake from being too dry or flavorless. Really, the pieces of this puzzle come together in perfect harmony, in a way that'll keep you from missing your traditional apple pie. It reminds me of grandma's house—she was always the one to make this for me—and who doesn't like grandma's house?
Just in time for Fourth of July celebrations, this cake pie is easy to transport, withstands the heat well, and can be cut into bite-sized squares, so you can have more than one with less guilt 😉
↓ Recipe below ↓
—But first, some pretty pictures—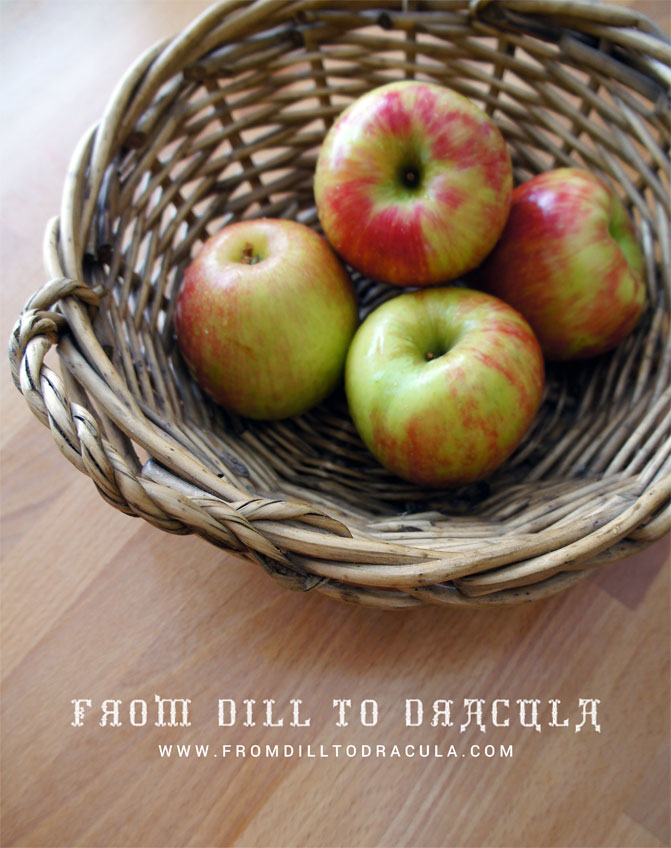 Want more apple? Double (or even triple!) the filling ingredients and really crank up the fruitiness of this recipe.
Want more cake? This could easily become a multi-tiered dessert. Easy peasy.
Just a little bit of salt, orange zest and cinnamon. Okay, a lot of cinnamon.
I love cinnamon.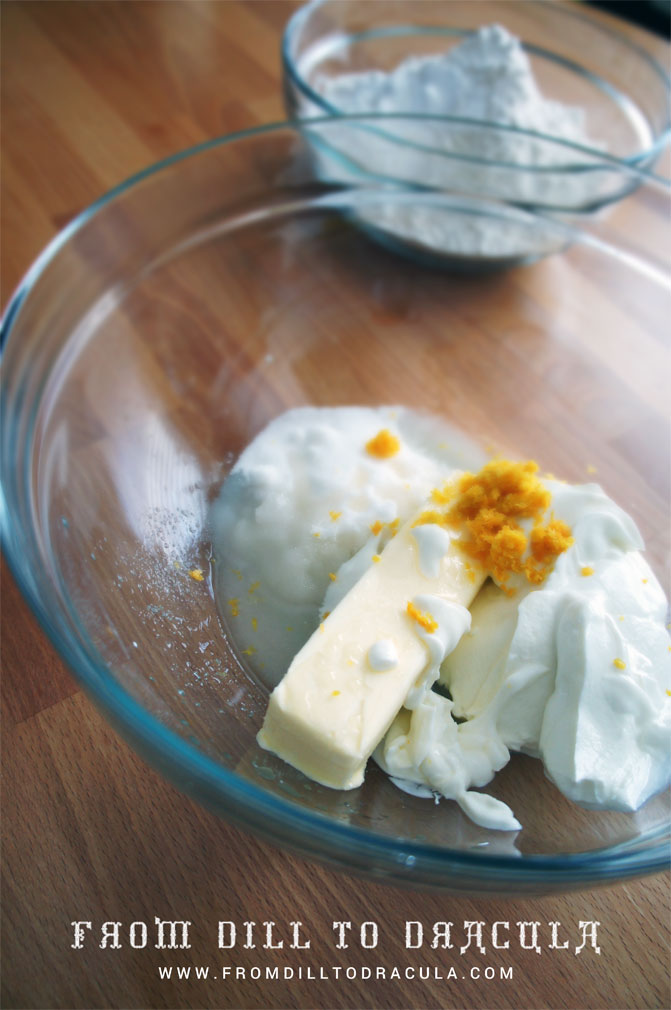 The makings of a cake. I mean pie. I mean cake.
Does it really matter when it tastes this good?
Eat, drink and give thanks, so sayeth the apple goodness.
I swear you might not even need the cake parts of this recipe. The way the grated apples, sugar, and cinnamon caramelize with the butter . . . it's to die for. Yes, please!
That moment when the pieces start to come together (and the house smells delicious).
😍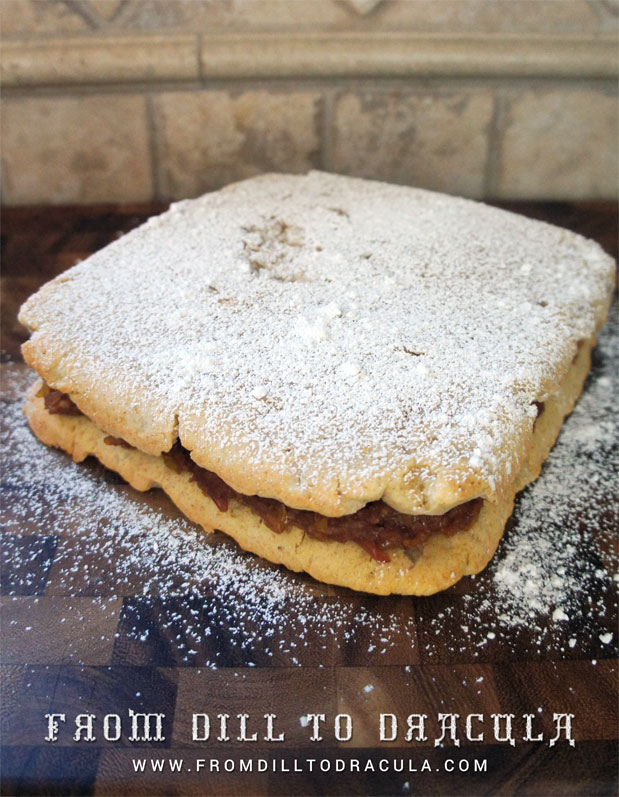 Some might prefer to shave off the edges and make it a perfect, neat square. I like it au natural—gives it more of that rustic, countryside feel.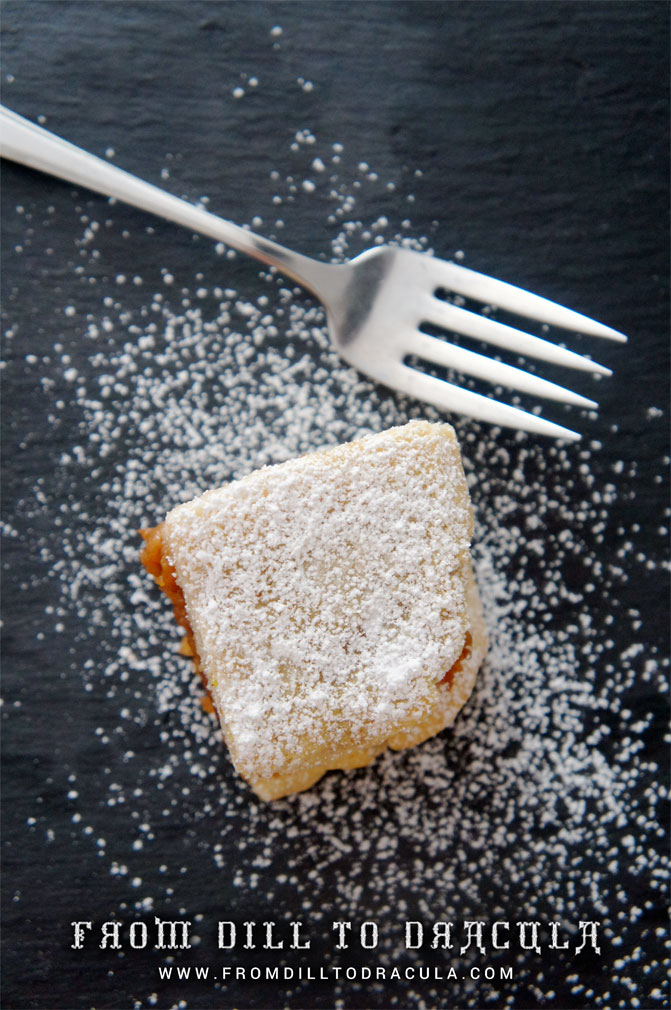 The first bite.
The cake is dense, the apple filling is ooey-gooey, and the powdered sugar is simple and beautiful.
What are you waiting for?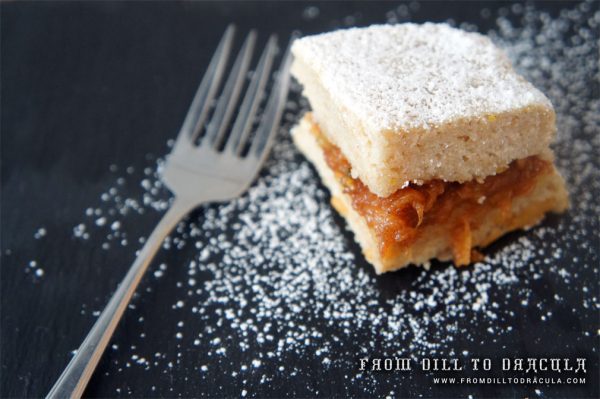 | | |
| --- | --- |
| | |
Leave a stick of butter out on your counter for about an hour, or until it reaches room temperature.

(While you're waiting for the butter to soften, you can always get a head start on the recipe by working on the filling — instructions begin in step 5.)

In a large bowl, combine wet ingredients: butter, Greek yogurt, sugar (not a traditional "wet" ingredient, but it goes here), vanilla extract, zest and juice of one orange (if using the same orange, you'll want to zest before cutting into the orange, and squeezing for its juice).

In another bowl, combine dry ingredients: baking powder and salt with flour. Slowly add dry ingredient mixture to the wet ingredient mixture, kneading until dough is combined and elastic when stretched out. The dough will knead a little love to work the dry ingredients through it. Oh, that pun was very much intended.

Dough too dry? Add a splash of water. Too wet and sticky? A little more flour should do the trick.

Divide dough into two equal parts and form into a ball. Wrap both with plastic wrap and move to the refrigerator, chilling for at least 30 minutes.

While dough is chilling (or if you're waiting for your butter to soften) wash and then grate apples using the coarse edge of your grater (the side with the large holes).

I prefer to leave the skin on—it contains most of the apple's nutrients, after all—but if that's not your jam, feel free to peel the apple before you grate it.

Using a tea towel or paper towel, squeeze as much liquid as you can from the grated apples.

My preferred method is putting the grated apple in a strainer, covered with a doubled-up paper towel, and then pressing the liquid out with the weight of a couple bowls resting on top of the paper towel. You can leave the apples to drain while you work on other parts of this recipe.

You won't believe how much liquid comes out of these apples!

In a large bowl, combine grated apples with the cinnamon and sugar. Stir until well-combined.

Heat 3.5 tbsp butter (or margarine) in a saucepan. Add grated apple, cinnamon and sugar mixture to the pan, and cook until tender, approximately ten minutes. The mixture will look and smell like the caramel on a caramel apple. No judgement if you taste a bit of this step, just make sure it cools off, first!

Set aside mixture, and let cool. I return it to the same bowl I used to create the grated apple, cinnamon and sugar mixture, minimizing how many bowls I use.

When you remove the dough from the refrigerator, begin by pre-heating the oven to 350°F.

Grease or butter a 9x9" cooking dish or baking tray. Stretch out one ball of dough so it's pressed into the bottom of the dish, covering the dish from edge to edge. Using a fork, prick it all over. Cook for 30 minutes.

Note: If you have two dishes of the same size, that will fit side-by-side in your oven, you can cook both pieces of dough at the same time. If not, I like to leave the second ball of dough in the fridge. It won't hurt the dough by staying in longer.

Allow to cool on a cooling rack while repeating step 11 with the other ball of dough.

Spread cooled apple mixture evenly over the bottom piece of cake while the top piece is cooking.

Once the top piece of cake is cooked, allow it to cool and then place on top of the apple mixture that's already spread over the bottom piece.

The traditional Romanian topping is dusted with powdered sugar, but can you imagine the variations you can try? Drizzled homemade caramel with crushed walnuts, a cinnamon and sugar crumble, a layer of thin-sliced apples . . . the options are endless! I'd love to hear if you try something different in the comments below!

If you do choose to go the traditional route, the best way to do so is with a flour sifter.

Cut into squares (the size of your choosing) and se bucura/enjoy!